Donna Brooks

is a somatic movement therapist and educator, yoga therapist, and embodied meditator who has 36 years of experience teaching, counseling and coaching in movement and the healing arts.
Do you want to feel better in your body, have less pain and more emotional balance, clear mindedness and connection to yourself?

Are you are thinking about aging and want to address some tendencies or small discomforts before they become painful or big problems?

Do you want to repair a disconnection between your body and your brain?
Maybe you've tried a few things or you don't know where to start.
You're in the right place.
Using somatic movement therapy and yoga therapy I can help you gently and safely circumvent trouble areas in your body and mind restoring your ability to experience life in a positive way.
My clients regularly report long term pain relief, increased mobility with agility, emotional resilience, calm and more comfort in their skin.
Are you ready to let go of stress, pain, and strain?
Even some you may not know is there?
Are you ready to stop feeling stuck?
I help by offering gentle somatic movement, embodied meditation and targeted yoga therapy to help you free habits and constrictions in your movement and in your life. I have a broad toolbox to help you unwind habits of movement and reactionary habits in your nervous system so that you can inhabit your body in ways that help you gain perspective, insight, and courage.
We start where you are.
That may be a specific physical ailment—chronic backache, pelvic floor issues, difficulty walking—or heightened sensitivity, pain, or anxiety. It may be a drive to be more in your body or even some uncertainty. There are no formulas. Instead, like a detective, I match tools to the challenges you are going through.
I have deep knowledge of the body and extensive experience helping people feel better. I bring in compassion and humor, ability to stay present, and an amazing ability to improvise. We use imagery to generate an experience, practice it, and create new neural grooves.
Holistic healing

For somatic movement therapy, yoga therapy, embodiment and holistic healing I have options for one on one, small groups and workshops both online and in-person in Easthampton, MA.
It's time to feel better in your body.
It's time to feel better in your life.
Somatic Movement Therapy Services
My name is Donna Brooks, and for over 35 years, I have been helping people gain insight into their bodies and lives through yoga therapy, somatic movement therapy, and the healing arts.
Perhaps for the first time in your adult life, you will experience your whole body and how good it feels when it works the way it was designed to.
My clients regularly report that they
experience:
Long term pain relief.
Increased mobility and agility.
Emotional resilience and calmness.
Being more comfortable in their skin.
Learn how I can help you through a discovery session or call me for more information:

"I've had a really profound experience working with Donna, and its all been over video, during the pandemic, and for this I'm very grateful.
She's been helping me reconnect with my body, learn new ways of moving with ease, and bring caring and patience toward myself. She has a deep and nuanced understanding of anatomy and the functioning of the nervous system, and a commitment toward cultivating wholeness and full embodiment with her students. Donna also has a great sense of humor, and there is joy and self-expression in our sessions. Working with her, I practice living within my body and accepting all of its sensations, which has helped with chronic pain and stiffness, and helped me feel more alive."
"I scoffed when Donna told me that my hip pain which I had for 10 years could be relieved in just a few months but she was right.
I started working with her in September, and by December had no more pain — not even when driving or walking! I can begin to feel when I am going off my alignment, and adjust my gait before any pain sets in. I still don't really believe how working with Donna has diagnosed and is repairing the structural imbalances I have lived with for so long– I cannot thank her enough. Yay, Donna!"
- Mary Clark, Northampton, MA
Free Movement Mini Course!
Subscribe to my movement newsletter and get this Embodiment Course FREE!
Simple steps to change the way your body works.
You can unsubscribe at any time!
Embodiment Fundamentals
Free Mini Course
3 Small Movements to Optimize Your Posture and Breathing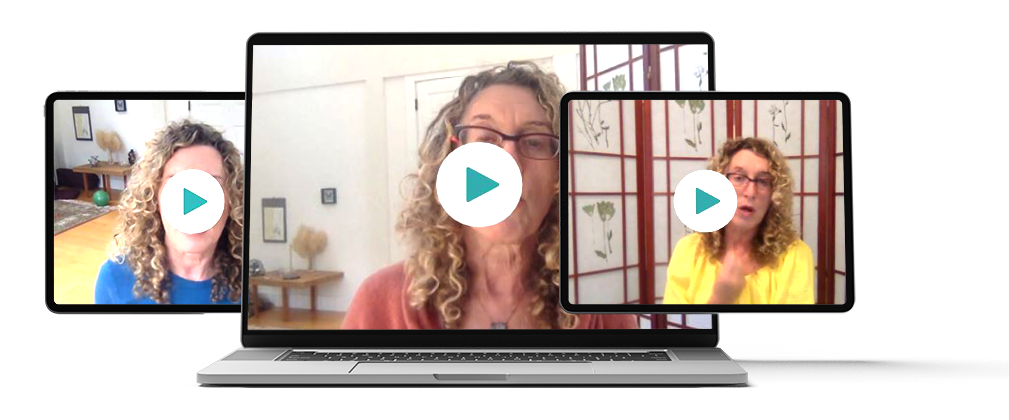 What is Somatic Movement and How can it Help Me?
Mini Class – help for lower back pain and sciatica
Were this videos helpfull?