How good are your walking skills?
We have evolved to be a walking species. Walking is coded into our evolutionary and developmental beginnings. You might say human beings are designed to spend a great deal of time walking.
But what happens when walking becomes a struggle?
When you can no longer walk for long periods of time, or, if walking causes you pain?
Injuries, or a lifetime of poor posture or bad walking habits can cause issues that impact how we get around and limit the activities we participate in. We often call this "getting older" or "it's just how I walk"and simply surrender to the pain or reduced mobility, but it doesn't have to be this way!
If you suffer with:
tired or aching feet
pain in your hips, legs, knees, ankles or lower back
stiff or gripping toes
being wobbly or unbalanced
drooping head and shoulders (looking at the ground)
Worry or discomfort with your pelvic floor.
feeling like you exert yourself more than you should...
There is hope!
You can unwind the habits of the past, and relearn good habits that will relieve pain, optimize your gait and improve your posture when walking!
Optimal walking will help you go further or faster and feel good about it!
3 hour walking workshop: Northampton, MA or online
In this three hour introductory walking workshop you will discover the foundation for pain-free walking with these fundamental principles of walking:
How movement in the hips and how spirals of the leg bones bring fluidity and pain relief.
How the pubic bone joint, sacrum and your pelvic halves work together to relieve back strain.
Achieve a "non- stomp" and "non-sway"gait.
Learn anatomically smart movements your feet could make while walking.
Understand your shoes and how they do and don't support your movement..
Stride activation for abdominals and gluteal muscles to build core strength.
The integrated whole body gait. What your upper body, arms and psoas muscle need to know.
This walking workshop is a fantastic way to learn the fundamentals of walking and embodiment. It really is for anyone wanting to realize optimal health.
You will experience walking with a new level of comfort, ease and function. And yes, you can have good posture when walking and walk pain-free!
Your walking coach: Donna Brooks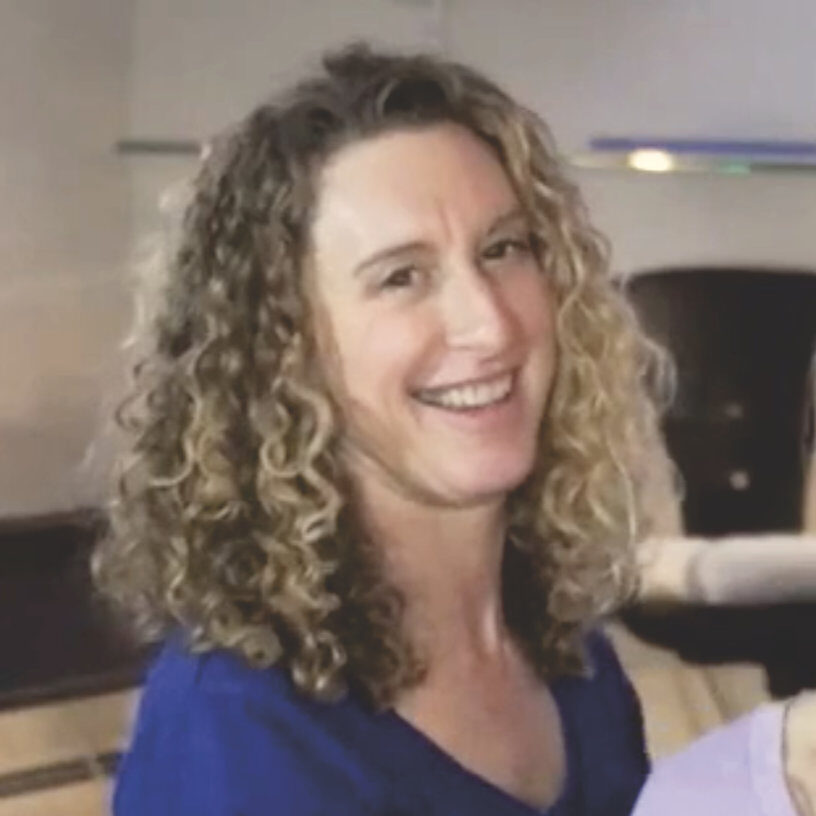 Hi, my name is Donna Brooks. I am a somatic movement therapist and educator, yoga therapist, and embodied meditator with 35 years experience teaching, counseling and coaching in movement and the healing arts.
Initially I started teaching walking to Parkinson's patients and others for whom walking difficulties are neurological.
The demand grew for walking classes and workshops because so many people of all ages and walks of life experience pain and limitations trying to walk. And walking is essential to our quality of life!
Now, I also love teaching walking skills because I see how it keeps people youthful, happy and out in nature. Walking is excellent exercise and a great mood booster.
Good walking leads to strength, good posture, balance and healthy hips and knees. The practice of how to get to good walking involves curiosity and a letting go of old habits and beliefs. Re-learning how to walk is fun and I am glad to be able to help you!
"I attended one of Donna's walking clinics and learned a lot about how to walk with more ease and less pain.
She really impressed me with her incredible knowledge of the human body and its mechanics. I subsequently attended private sessions with Donna to prepare for a vacation that involved a lot of walking. Thanks to our work together, I walked all over Venice, hiked the walls of Dubrovnik and scaled the Acropolis pain-free. Her teaching has stayed with me, resulting in easier walking and even better sleep."
Amy Woolf, AWCOLOR, Northampton, MA
"Overall your workshop has really changed my walking habits, which I now find MUCH more enjoyable.
I walk smoother with more hip swing. But the biggest thing for me is that as soon as I remember how to lead, I can feel my whole back, butt and just overall body relax, and it is all so much easier and more fluid. I was showing my kids the difference and was reverting back to my older, much more tense walking style and we all could see a big difference. Thank you!!"
Leslie Dunham, Amherst
"I've been pain-free for weeks now… even after walking about 20+ miles around Montreal..
I'm a runner, walker, and Pilates instructor. After a bit too much of all three, I had some nagging hip pain, especially after long (and much loved) long walks. Wanting a fresh set of eyes and a different, yet experienced perspective, I signed up for Donna's walking clinic. Yes, a walking clinic…bio-mechanically there is a lot to know people. Between that and a private session to address my particular issues (including homework), I've been pain-free for weeks now…even after walking about 20+ miles around Montreal recently. Donna's approach is subtle, but she really sees how your particular body works and helps you create more organized movement. That means less pain for you."
Kara Snyder, Vital Corps Wellness